GoldSim uses Flexera's FlexNet Publisher License Administrator for a license server. This license server is also called lmadmin and is the license server software which is installed on the license server computer. lmadmin is created, maintained and distributed by Flexera.
The GoldSim web portal only provides information regarding licenses and trusted storage. The web portal is completely independent of lmadmin and has nothing to do whatsoever with the concurrent, network license administration in terms of the individual seats or license components. Therefore, the web portal will tell you if a license has been activated or written to trusted storage on a computer. This is the only usage information available from the web portal. In the web portal, you can then see if a particular GoldSim license (either standalone or concurrent network) has been activated or installed on a computer. You cannot find/see or otherwise query any usage information for seats or license components for a concurrent network license or a standalone license.
FlexNet Manager for Engineering Applications
Flexera provides lmadmin for free and license usage-reporting is not available out of the box for the free product. Many organizations have a global network computer management product, which is not provided by Flexera, and which provides this type of usage analysis for all software products, users, and computers in the corporate domain. There is also a special extension product provided by Flexera which is called FlexNet Manager for Engineering Applications which you can buy from Flexera which will take care of usage reporting and analysis for you for all software vendors that use Flexera counted (i.e. network concurrent) licenses. This product will allow you to generate the some of the following reports and several more not listed:
1. Usage Over Time Report - line graph that shows the maximum number of licenses in use over a period of time.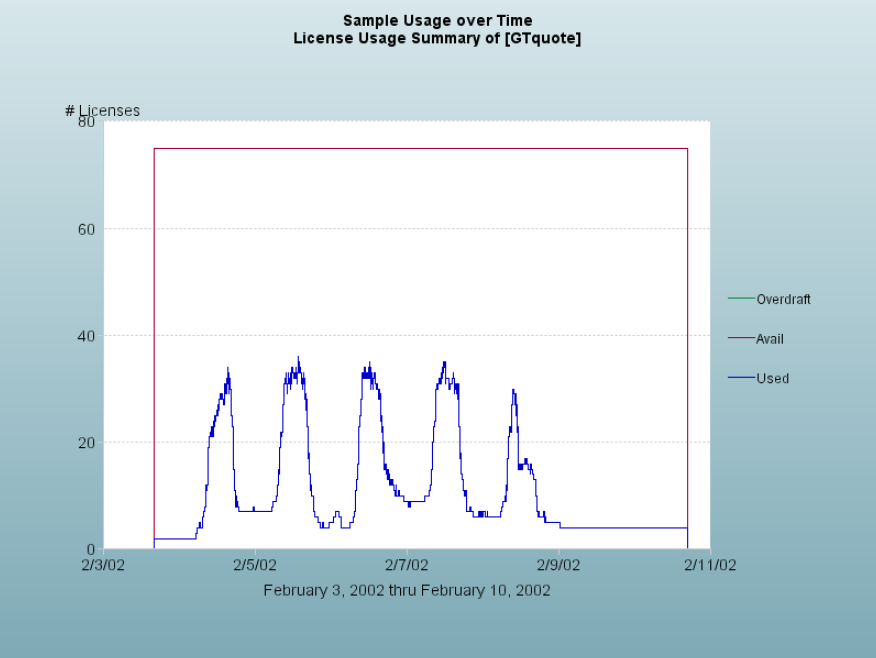 2. High Water Mark Report - a line graph that shows the maximum number of licenses used during a selected time period.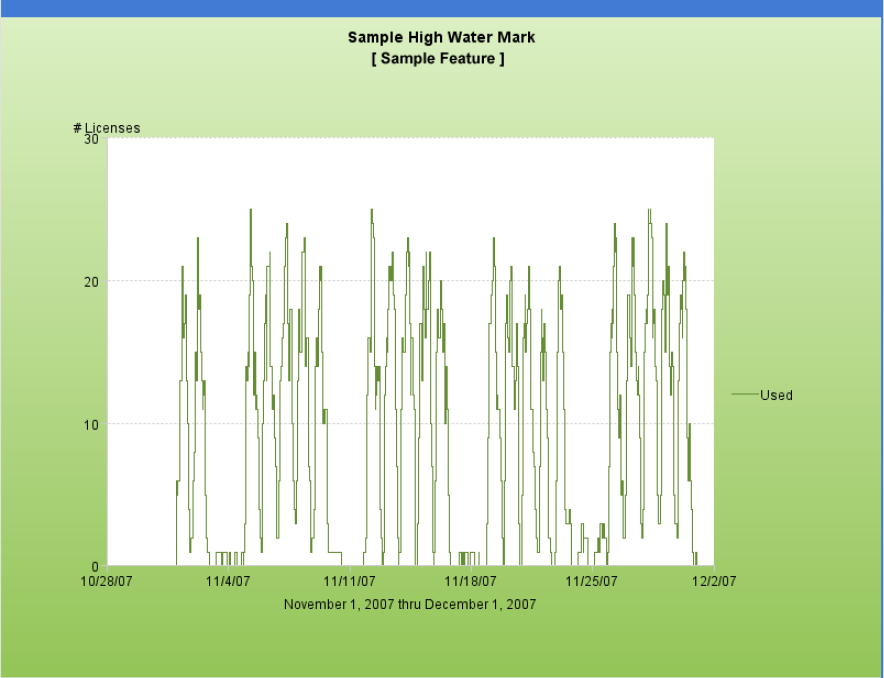 3. Peak Usage and Denial Report - Number of peak usage licenses within the specified summary period. Number of denials within the summary period, if there were any. An optional overdraft line, which shows the number of overdraft licenses at a particular time.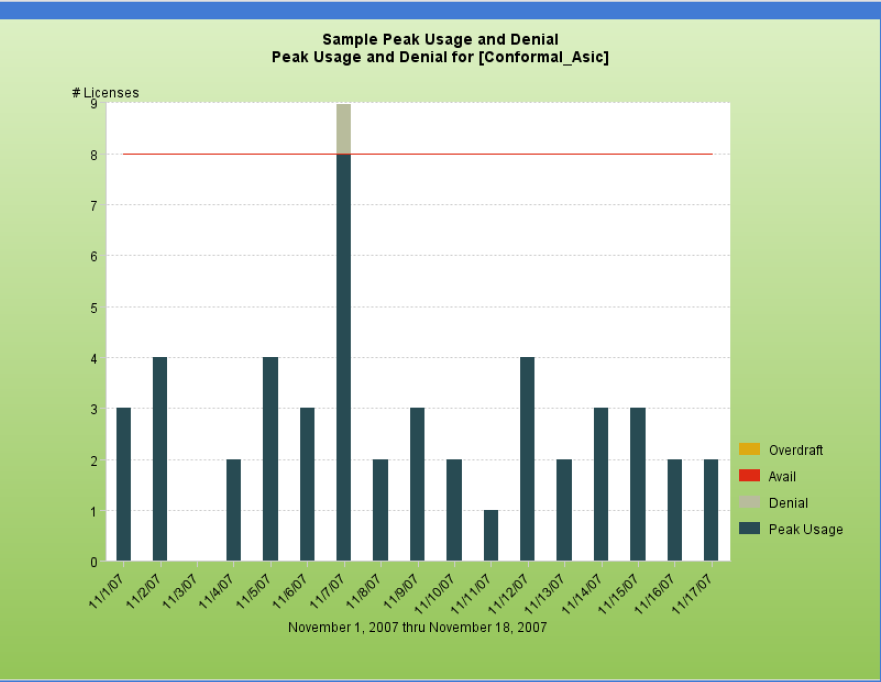 Please contact us at Support if you would like to speak with a Flexera sales representative.
Basic Usage-Reporting Using GTG.log
You may create a simple custom usage analysis and management solution by parsing the GoldSim vendor daemon log file called GTG.log at this sub-directory path, C:\ProgramData\FLEXlm\lmadmin\logs". This file may contain the following information:
Date

License checkout and checkin time

License product: "GSCore_Pro" and "GSModule_NAME"

Username@ComputerName