It is possible under some circumstances for a model to update at times other than those you specify in your simulation Timestep Settings. In the screen capture below, you can see an example where the Basic Step is defined as "1 day".
When you look at a time history result chart or table, you might not see what is happening between the updates that occur on each basic step. In the chart shown below, the upper bound of a Reservoir element is reached between day 2 and 3.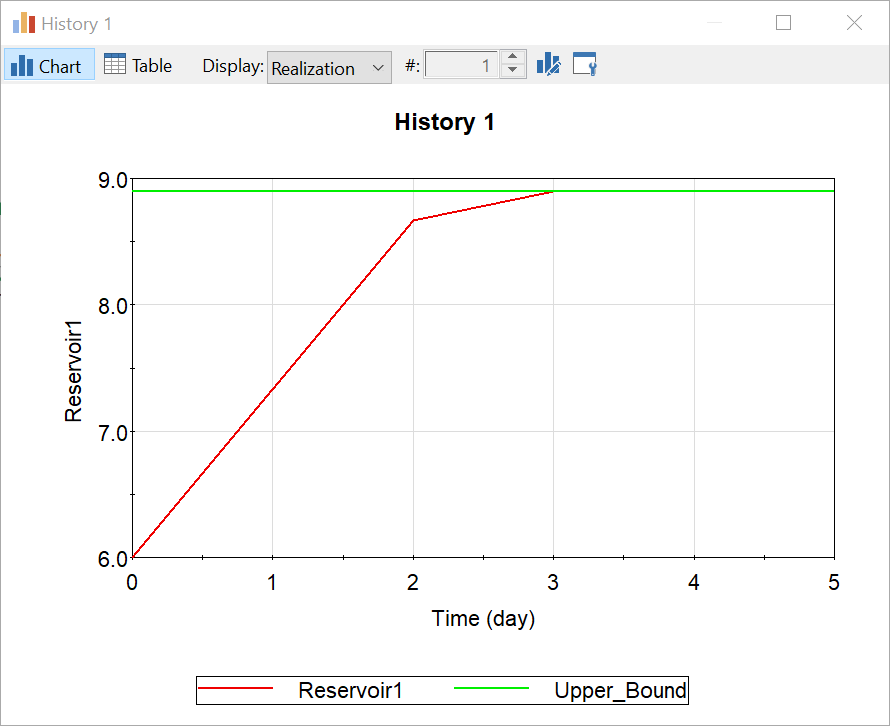 If you want to see time history results for unscheduled updates, you will need to make the following changes to your settings:
Open the simulation settings dialog
Click on the Advanced... button
Check the box for including unscheduled time steps (make sure the other box called "Allow unscheduled updates" is already checked).
With that box checked, re-run the model and check your Time History Result chart.
You should now see results at all the update times, including the unscheduled times as well.