GoldSim's scenario modeling capability allows you to directly compare results generated by different sets of input parameters. In effect, when you use this capability, your model can store (and subsequently compare) multiple sets of results (and inputs). Scenarios are configured in the Scenario Manager.

The data for each scenario can be viewed from the Scenario Data editor.

To provide an example of this capability, this simple model is set up with three scenarios that define the size of a pond and the flow capacity of its discharge pipe. The scenario comparison chart can be added to the model's dashboard as shown in this model.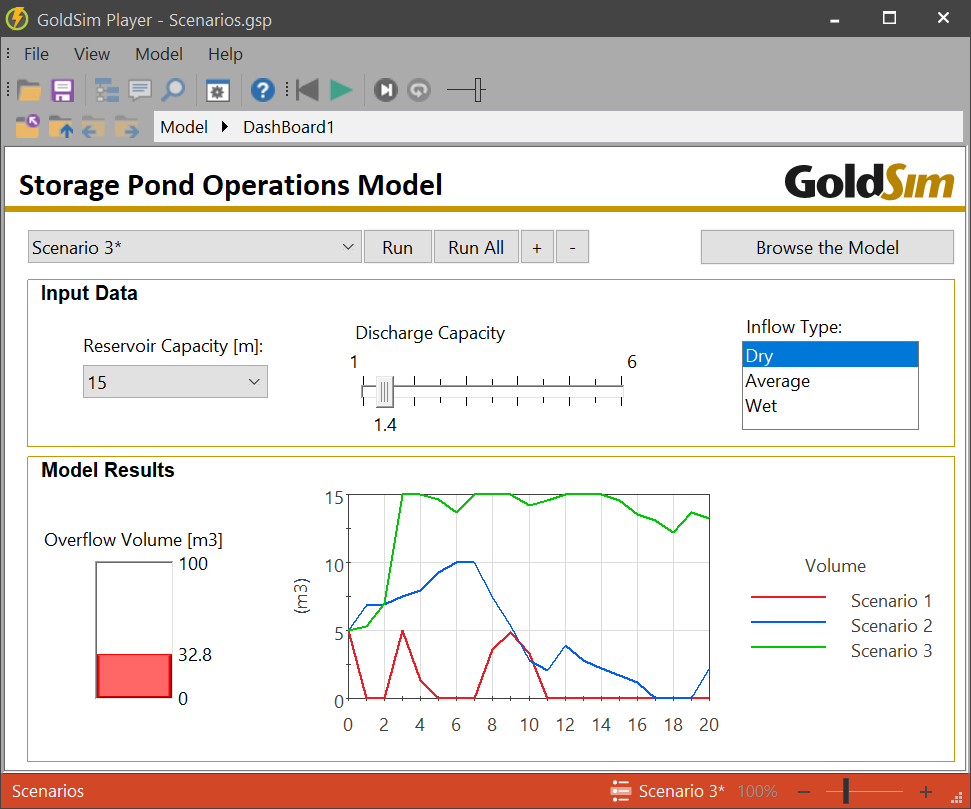 To Open the Model File:
Start GoldSim
Click on the

File

and select

Open Example...
Browse to

General Examples --> Running
Select the file called

Scenarios.gsm