This model simulates vehicles entering and parking in a parking lot over the course of 1 day. You can use this model to determine the number of parking spaces by changing the size and park time. Changing these inputs will control how many vehicles are able to park compared to those rejected due to a full lot.
The model relies extensively on discrete events to represent individual cars that must queue up before the lot if it is full or if too many cars attempt to enter at the same time. If the queue reaches it's capacity, then cars begin to be rejected. The number of rejected cars can be changed by selecting a different lot size and/or changing the average parking time for each car. The result of this Monte Carlo simulation is the average number of rejected cars per day.
This model is based on work done by Idaho National Laboratory in behalf of the U.S. National Park Service to model the number of cars parking in each of the public parking lots in the Yellowstone National Park.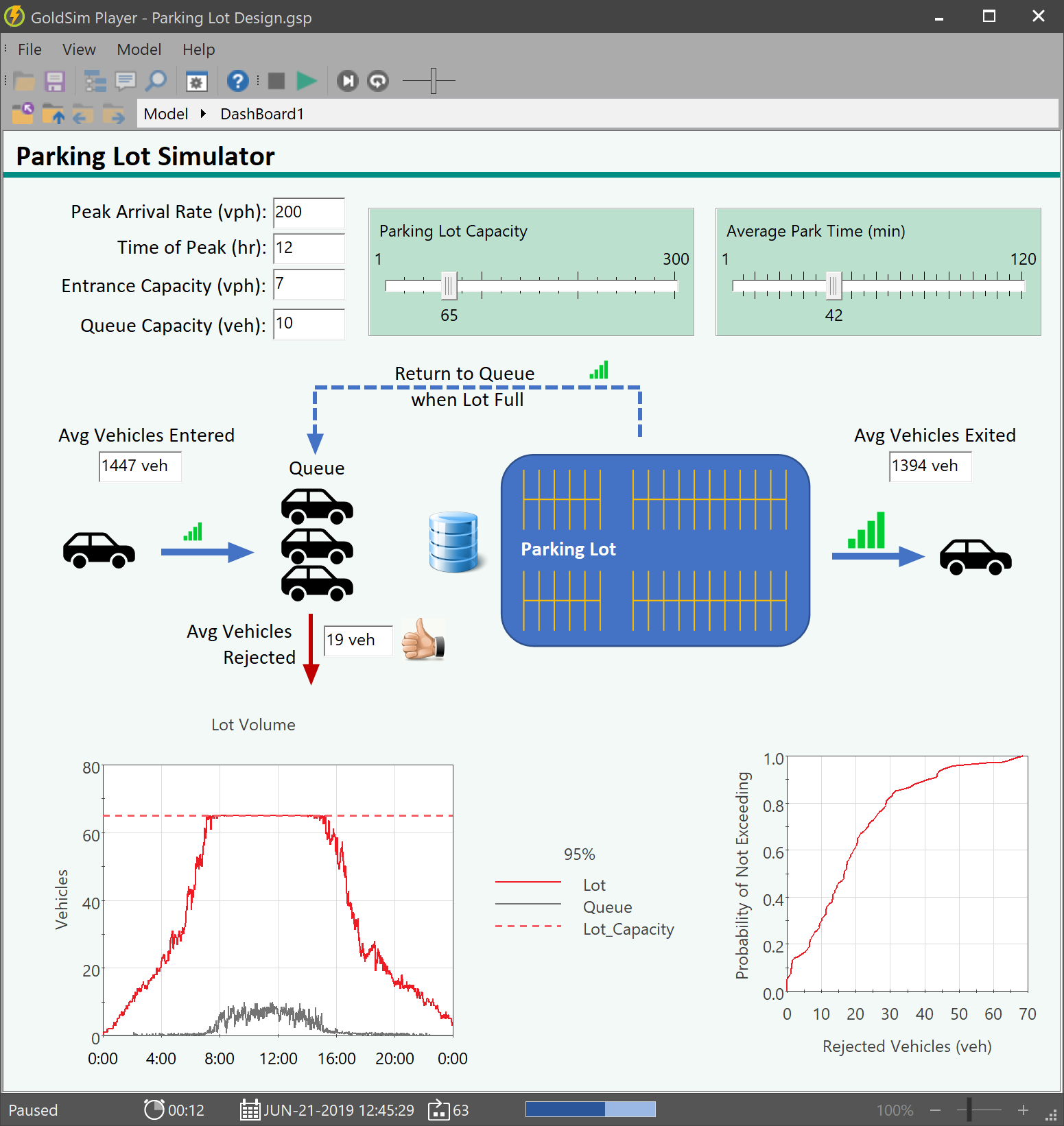 Download the Model File: