This is a model that simulates the performance of a lunar base over its planned 20 year lifespan. It illustrates how GoldSim's Reliability Module can be use to carry out a probabilistic risk assessment of a complex system.
The base is resupplied every 60 days, and the crew can be evacuated if necessary using an emergency escape pod. The mission can end in three ways: the station can remain operational for the full 20 years of the mission; a required component can fail, ending the scientific mission prematurely or forcing evacuation of the base; or the crew can be lost due to a disruptive event or an attempted evacuation.
This model is based on an example from Appendix D of the Probabilistic Risk Assessment Procedures Guide for NASA Managers and Practitioners (NASA, 2011).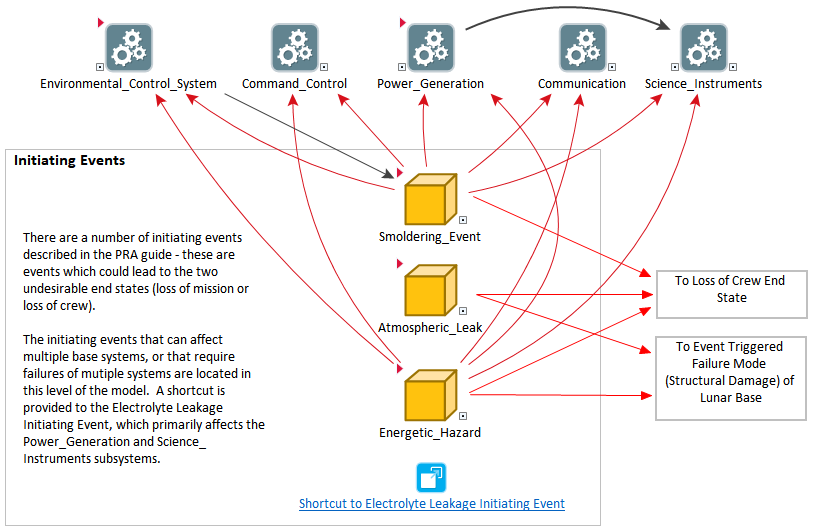 Download the Model File: