Precipitate removal mass flux links are used to transport precipitated mass directly from one pathway to another. Mass can precipitate in a Cell if solubility limits have been defined for the species in the fluid within the Cell.
They are defined by specifying a fractional rate at which the precipitated mass is being moved from one pathway to another. Hence, a precipitate removal mass flux is computed as the precipitated mass of the species in the pathway multiplied by a fractional transfer rate:
Precipitate Removal Mass Flux = Precipitated Cell Mass * Transfer Rate
The Transfer Rate has dimensions of inverse time. The Transfer Rate is specified as a scalar. That is, all precipitate species are transferred at the same rate.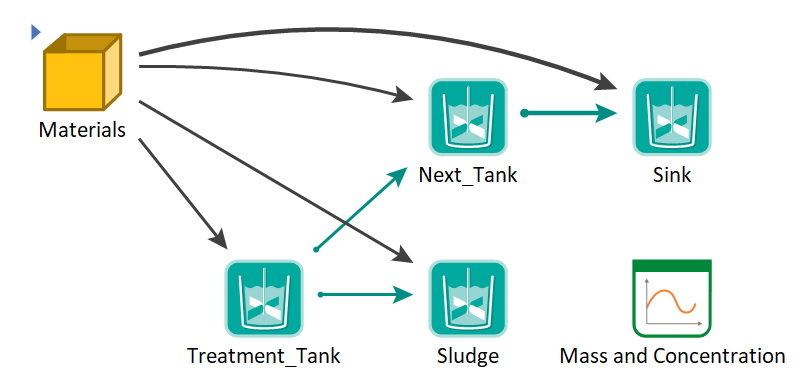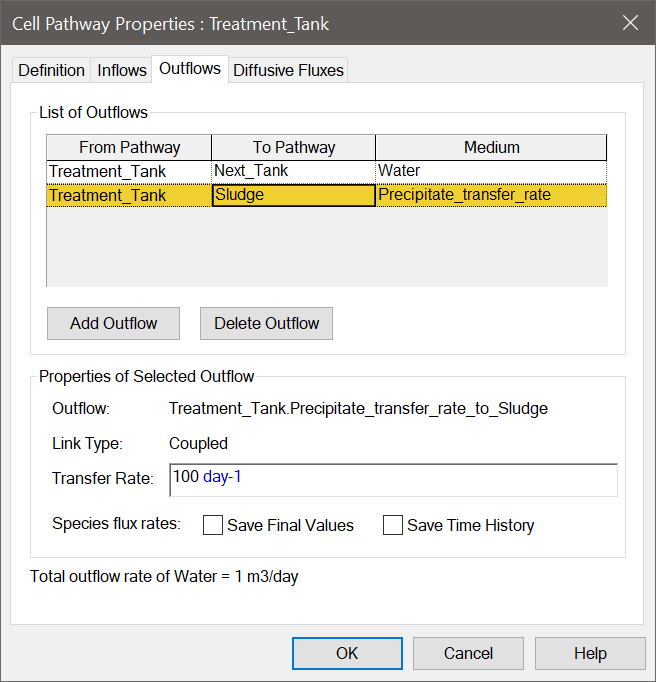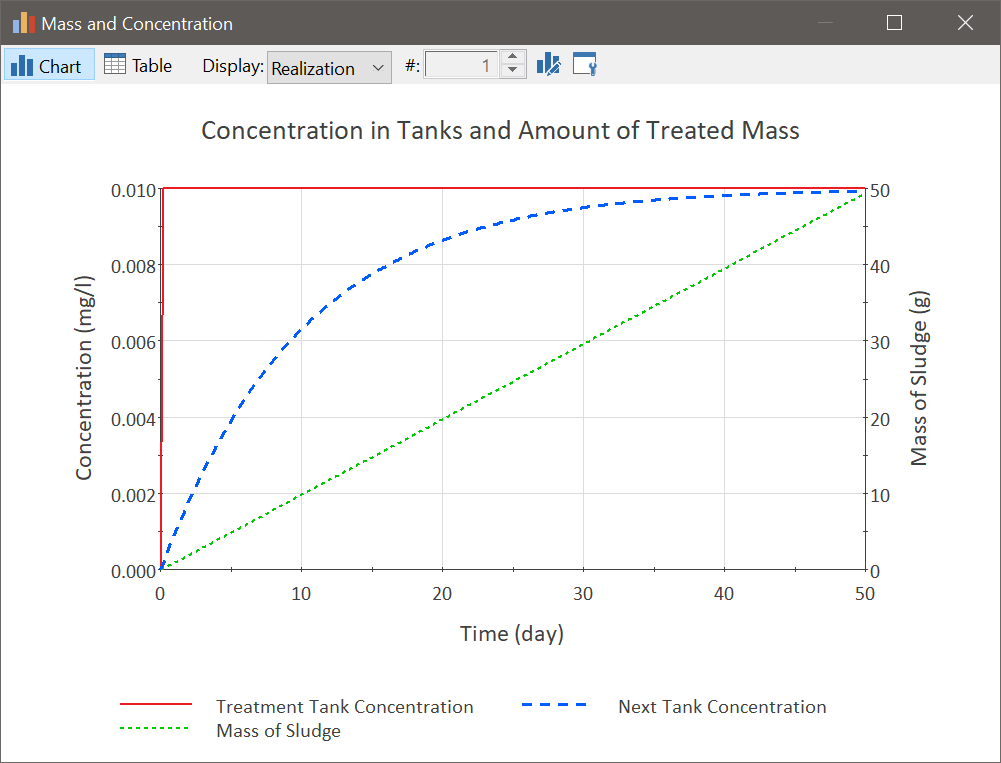 To Open the Model File:
Start GoldSim
Click on the

File

and select

Open Example...
Browse to

General Examples --> Contaminant Transport Examples
Select the file called

Cell5_PrecipitateRemoval.gsm