Problem:
If you try to activate your license and do not have access to the flexnet operations website, you might get this error message: 
GoldSim was unable to activate the license! The Flexera Licensing System generated the following error:
Error: communications error (id=3).
Unable to connect to server
https://goldsim-fno.flexnetoperations.com/flexnet/services/ActivationService
Would you like to see the full error log?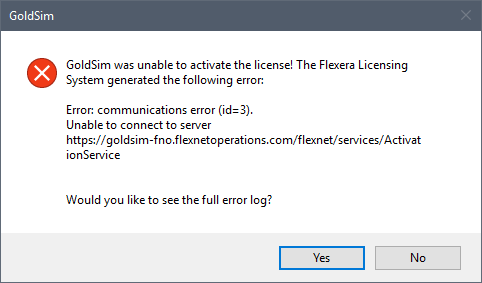 Click "Yes" on that window and you will see this message: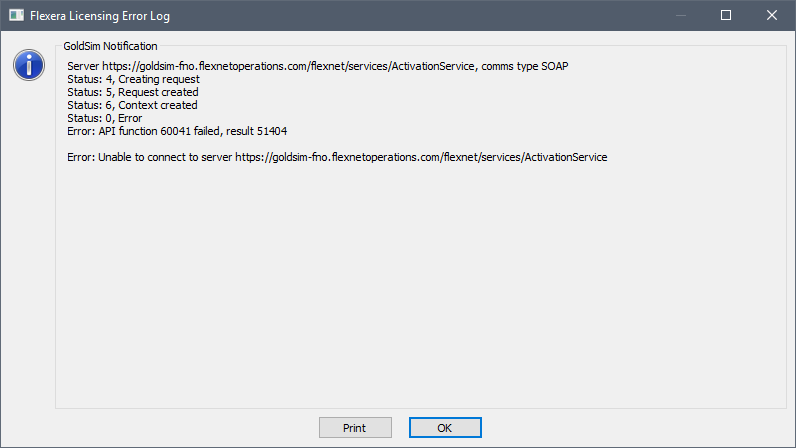 Solution:
To resolve this error, first inspect your Internet connection by testing a website in a browser on the same machine. Resolve any connection issues you might have. If you are able to connect to the Internet, then check to see if there is a firewall blocking the site. You could also enter the flexnet operations URL directly in a browser. If you are able to connect to this site and still get the same error when attempting activation, please contact us.