Problem:
When you try to activate your license, you see this error message:
Reason 7174: Only deployed entitlement line item can be fulfilled.
The message might look something like this: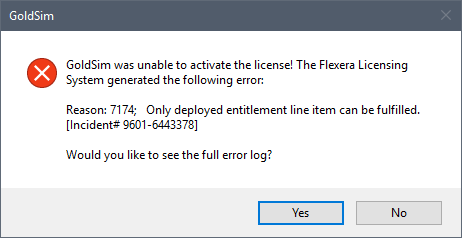 It likely means that your license has a newer activation ID that should be used instead of the one you just used.
Solution:
To fix this problem, please contact your license administrator to determine what the new activation ID is for this license. Then use the new activation ID to activate it. There is a chance someone else in your organization is already using this license. Your license administrator can determine what computer the license is activated on through the license portal.
If the above solution doesn't fix it, please feel free to contact us for technical support.