The Australian Water Balance Model (AWBM) was developed in the early 1990s by Walter Boughton and is now one of the most widely used rainfall-runoff models in Australia. Many GoldSim models incorporate AWBM for estimating runoff around mine sites and for other projects that simulate rainfall runoff in a watershed. This version of AWBM is intended to be used as a module within other GoldSim models but also works as a standalone model. The inputs to the model are precipitation and potential evapotranspiration time series, along with model parameters that describe the catchment. The output is a runoff rate on a per unit area basis, which can be multiplied by the total catchment area for volumetric runoff.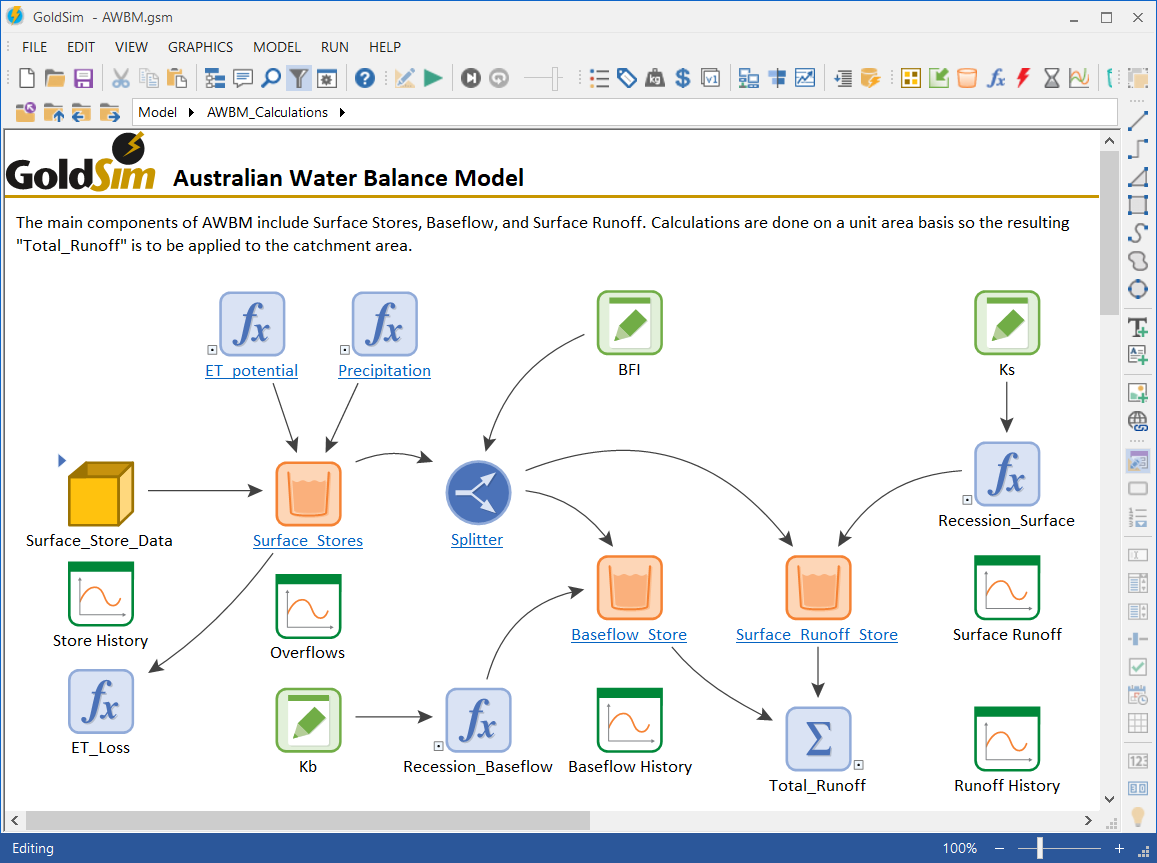 Here is a screen capture of the new user interface added to this model: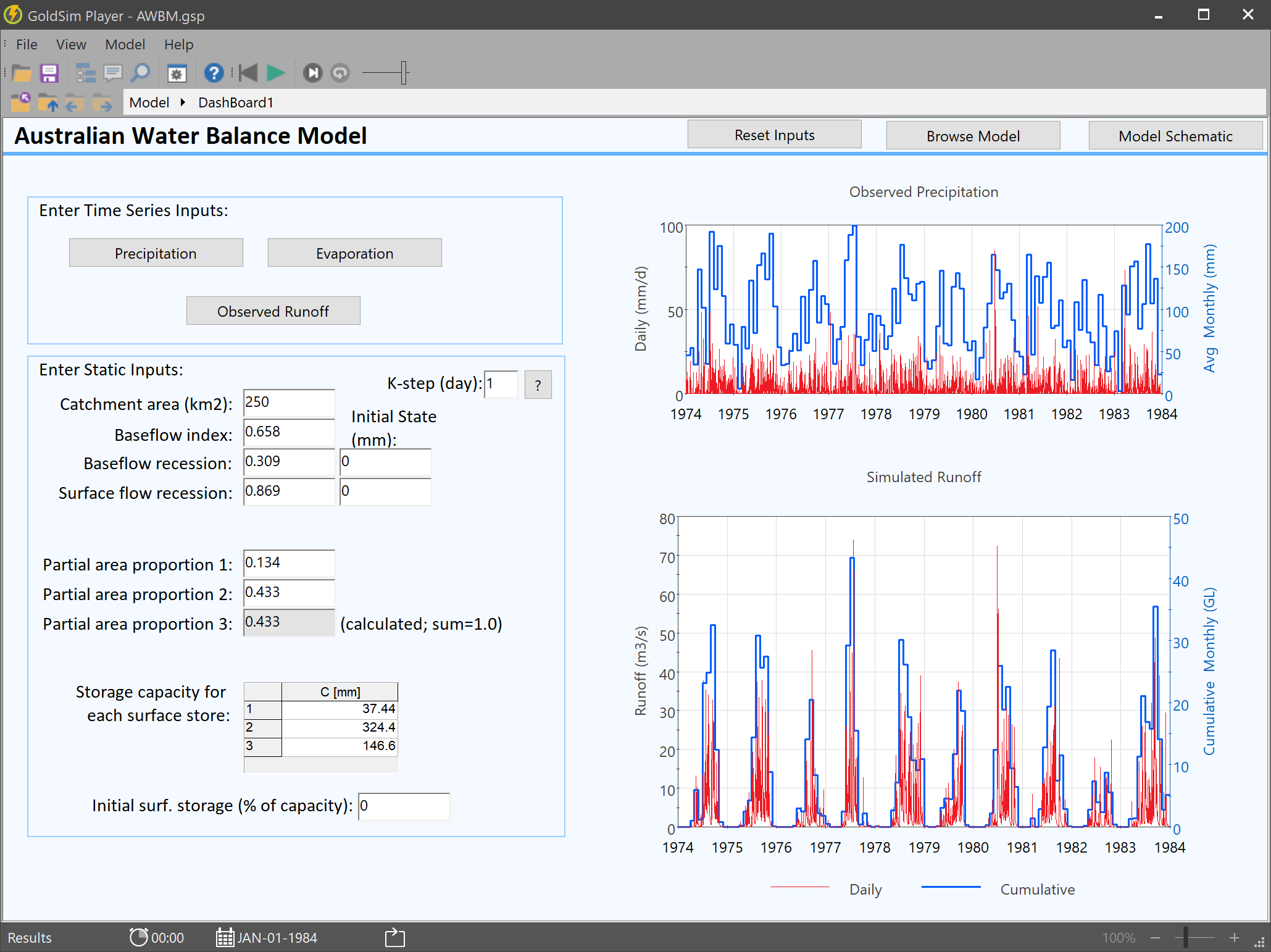 There are 2 types of models available for downloading. The first one (AWBM.gsm) is the one you would typically use and has been pretty much the same for years. The second one is called "AWBM_Submodel.gsm" and it will allow you to run AWBM independently of the rest of your model. It will generate the runoff time series at the very beginning of your main model and is not susceptible to unscheduled time steps caused by events outside of AWBM. If you think you might have unscheduled events in your model, consider using AWBM_Submodel.gsm. Keep in mind, however, that this submodel approach does not allow for components of the main model to interact with it except at time zero when it is run. Think of the submodel version as a pre-processor.
Download the Model File(s):