The Australian water balance model (AWBM) was developed in the early 1990s by Walter Boughton and is now one of the most widely used rainfall-runoff models in Australia. Many GoldSim models incorporate AWBM for calculating runoff around mine sites and for other projects that simulate rainfall runoff in a watershed. This version of AWBM is intended to be used as a module within other GoldSim models but also works as a standalone model. The container "AWBM_Calculations" is what needs to be copied and pasted. Please follow these steps to use the model for your project:
Read the documentation here: http://www.sciencedirect.com/science/article/pii/S1364815203002196
Ensure that this standalone version runs without errors and the results of this standalone version are verified against the RRL Toolkit results (see "Model_Validation" container).
Provide inputs for precipitation, potential evapotranspiration, and catchment area.
Ensure that the "K_Step" data matches the time step associated with the recession constants Kb and Ks (typically 1 day).
Add observed runoff time series data if available. Run the model and compare the observed runoff to the calculated runoff (found in "Model_Calibration")
AWBM is a catchment water balance model that calculates runoff from rainfall at daily or hourly time increments. The daily version is used for water yield and water management studies; the hourly version is used for design flood estimation. Please note this GoldSim implementation was built for a daily water yield estimation.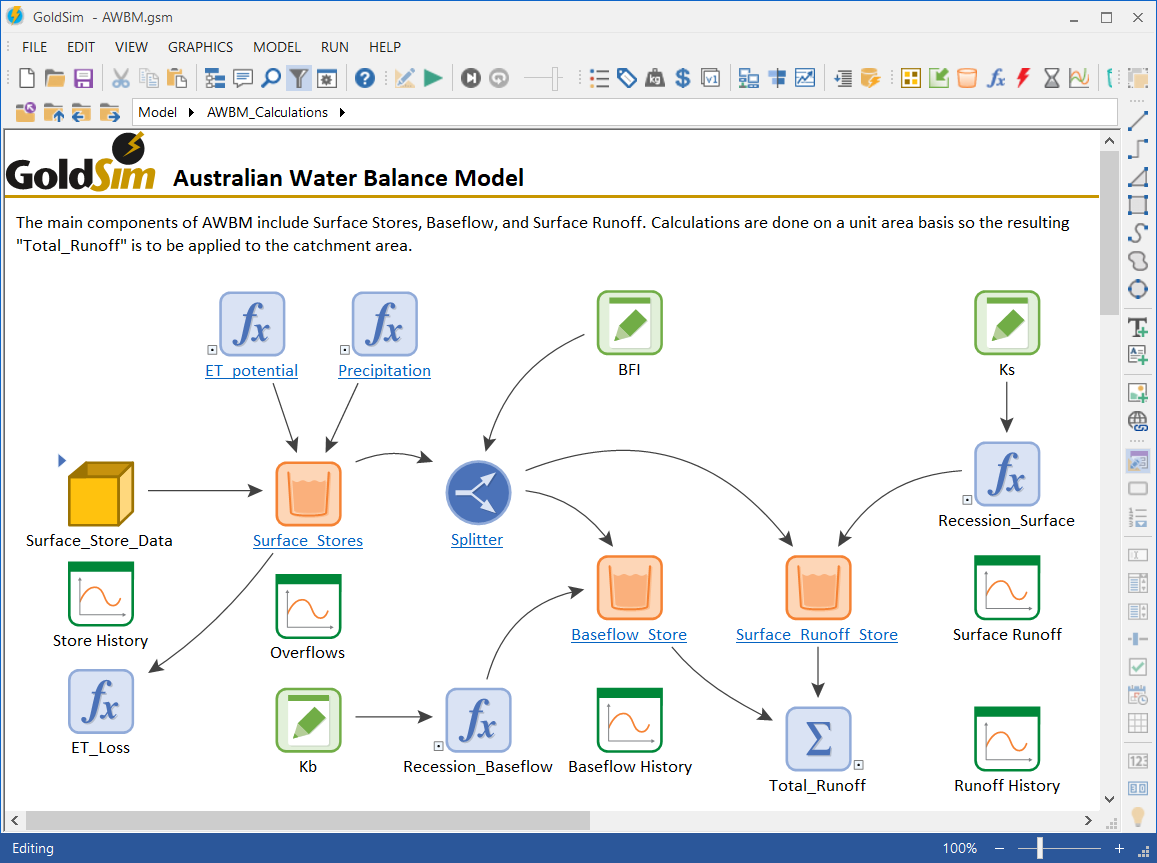 Experience Level:
Novice
Download the Model File: