NOTE: This model requires a software update if you are running GoldSim 12.1.3 (Build #192). If you have this version installed, please contact GoldSim and ask for our update.
Using GoldSim's built-in probabilistic simulation capabilities, it is straightforward to perform statistical analysis of time series data. This model uses Monte Carlo simulation to analyze daily time series data of streamflow to produce daily, monthly, and annual statistics. In addition to this, the model finds a best fit probability distribution for these statistics. Below are screen captures of the model. This model is using USGS streamflow data from a river gage in the Weber River near Oakley, Utah but you can use this model for any daily streamflow data.
You can also download and use the model by clicking on the link at the bottom.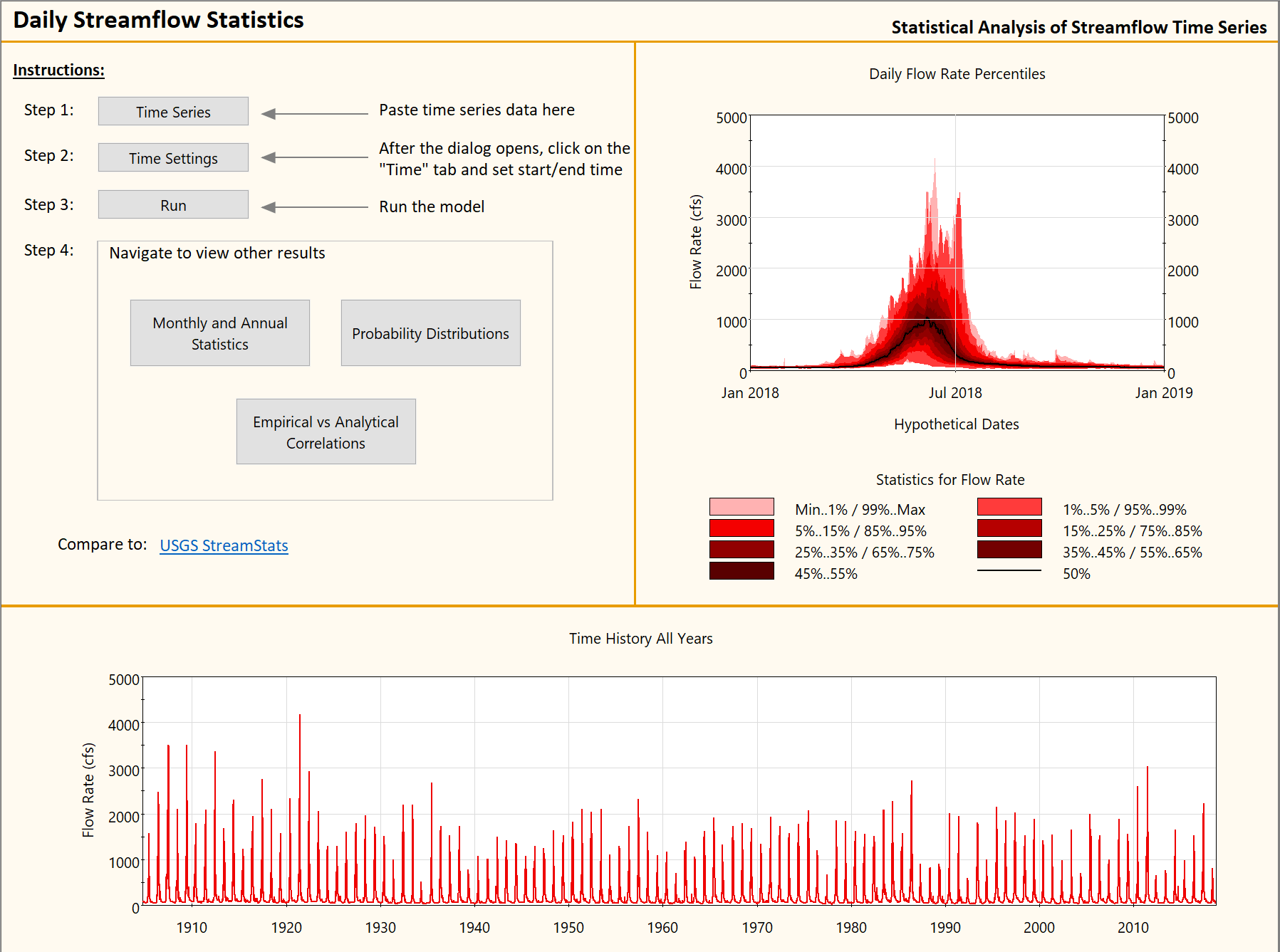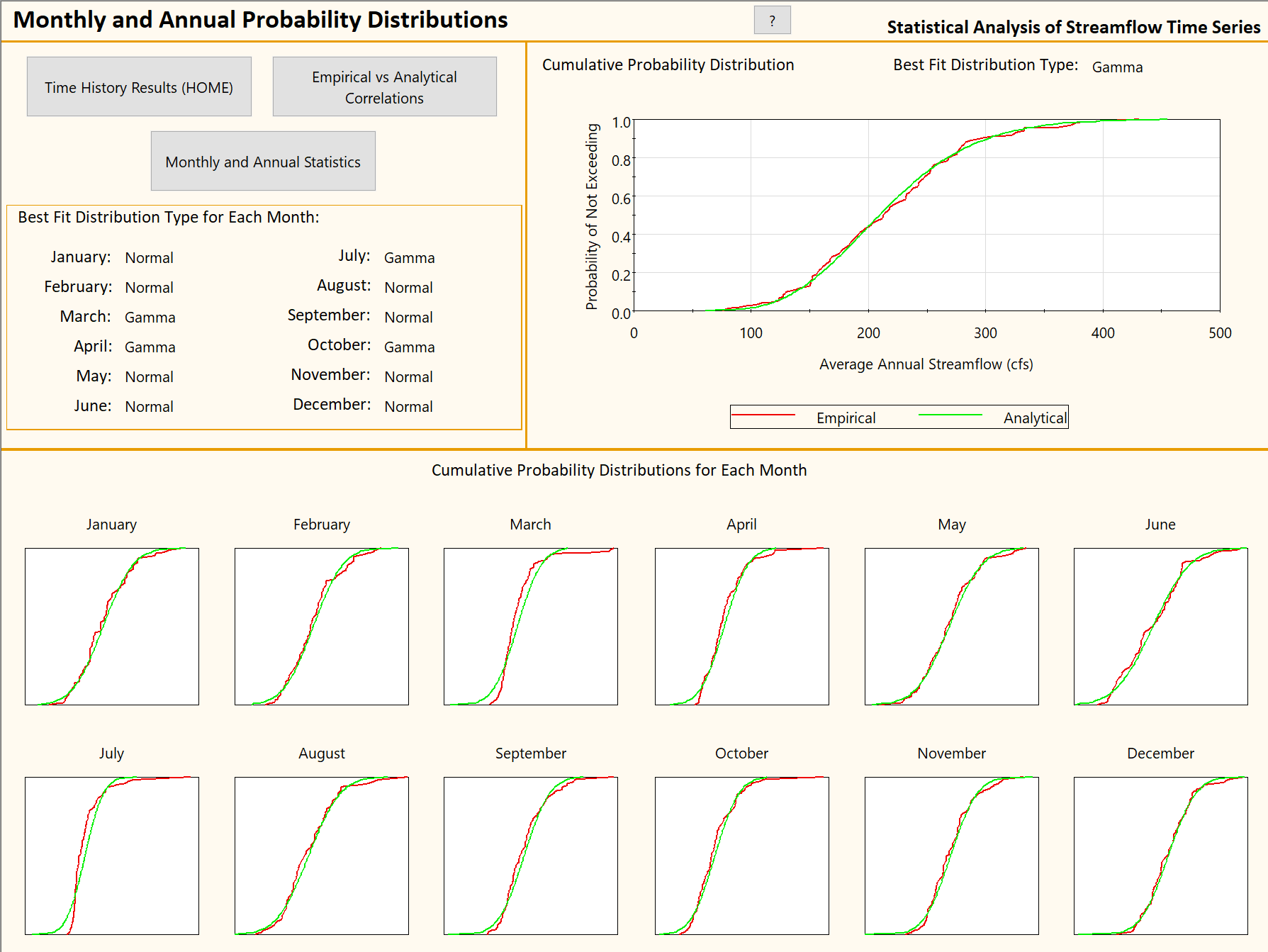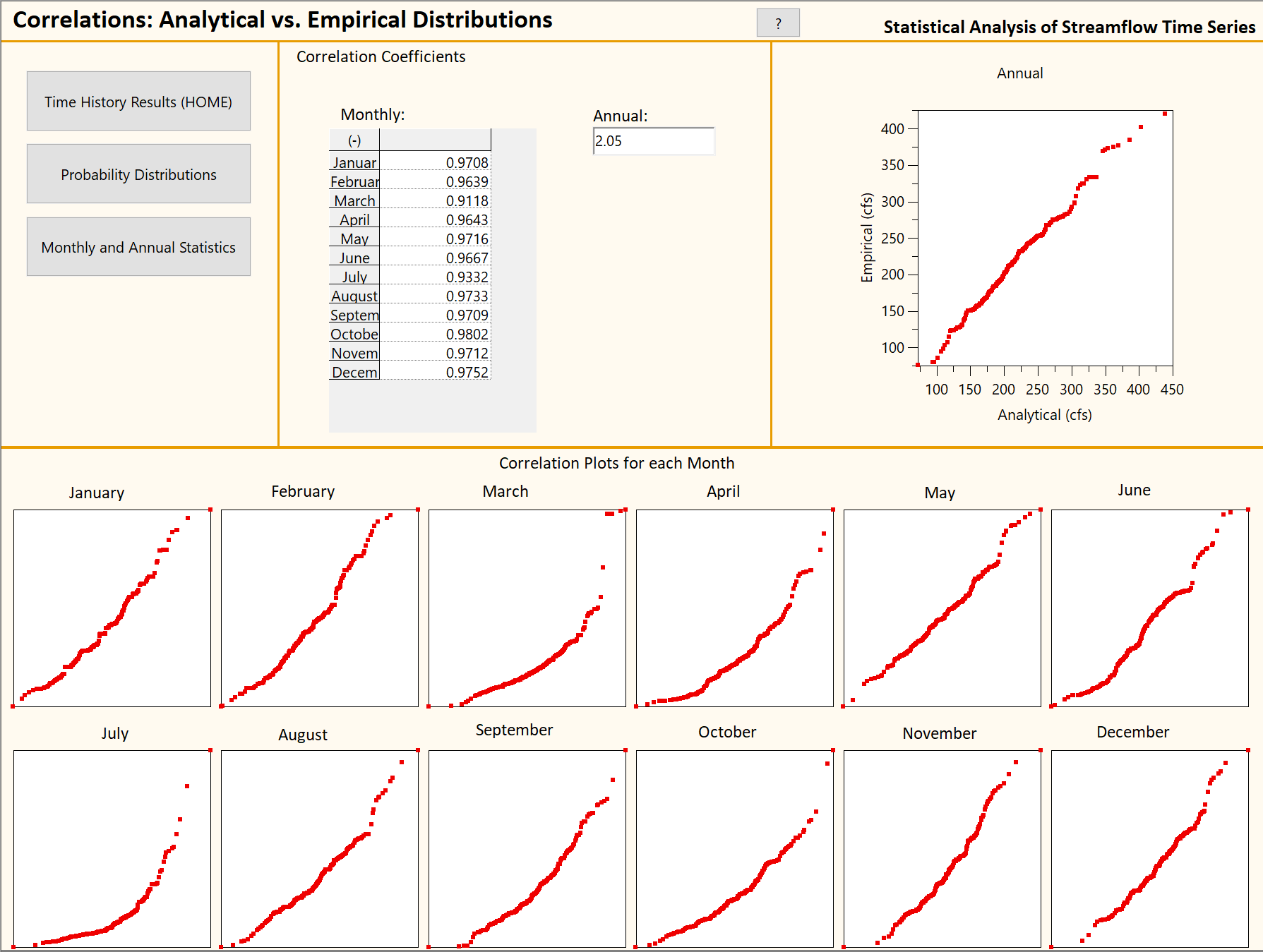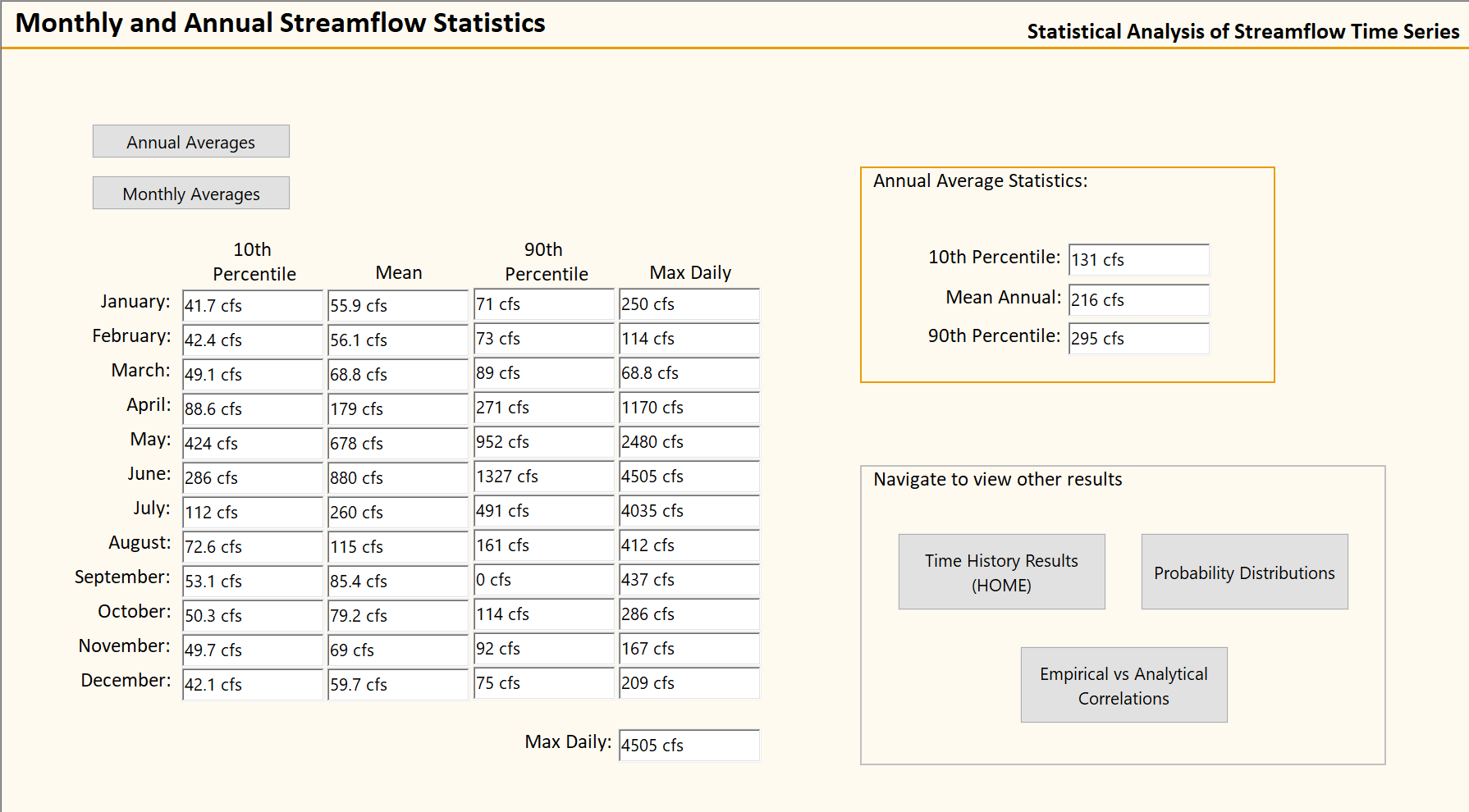 Download the Model File: