Tradeoff analysis involves determining the effect of decreasing one or more key factors and simultaneously increasing one or more other key factors in a decision model. This is a systematic approach to balancing the trade-offs between objectives such as minimizing cost and maximizing performance. In this particular model, 3 objectives are taken into consideration including cost, reliability, and sustainability. Cost is a function of capital, operational, and maintenance costs. Reliability is a function of water supply yield, peak flow, and number of users affected. Sustainability is a function of effects on the environment, ease of use, and public perception.
The objective of this model is to compare 4 different supply scenarios based on the objectives of reducing costs, maximizing reliability, and improving sustainability.
The logic used in this model is based on the following work:
Tampa Bay Water and CH2M HILL, "Decision Process and Trade-Off Analysis Model for Supply Rotation and Planning." 2006.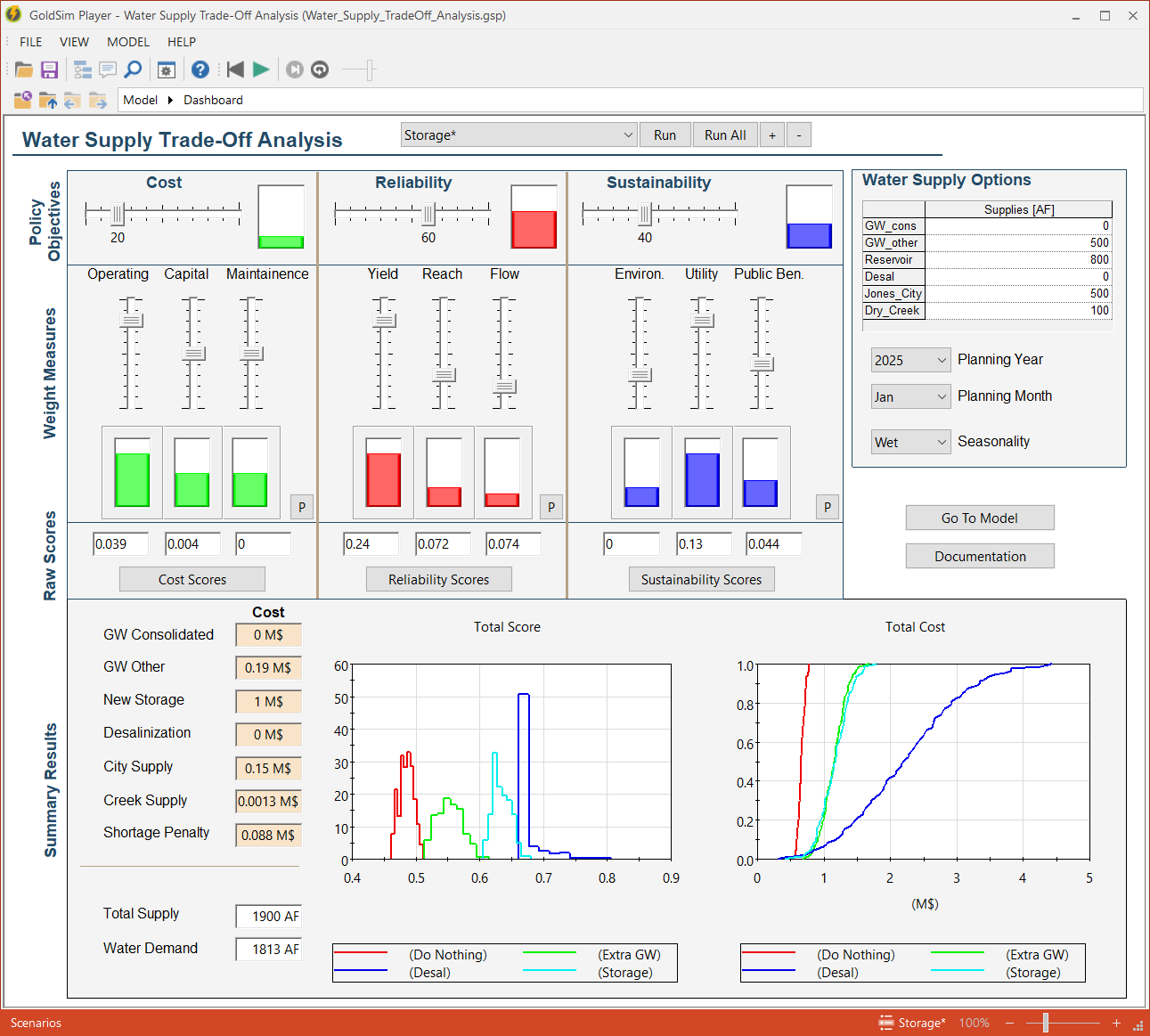 Download the Model File: