As part of the Contaminant Transport Module, GoldSim provides two different elements to simulate 1D advective-dispersive transport: the Aquifer element and the Pipe element. This webinar describes both elements, discusses their capabilities, explains how GoldSim actually solves the equations, and discusses under which circumstances each should be used.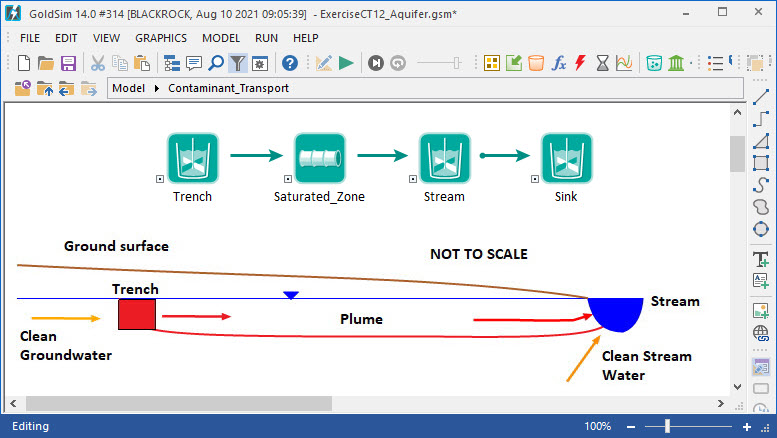 This webinar provides you with a brief introduction to help familiarize you with CT's basic functionality with the goal of helping you feel more comfortable as you begin to use it.
Below is a video recording of the webinar presentation:
If you would like to download the presentation file and example models used for this webinar, please click the links below.