This webinar was presented by Jason Lillywhite in July 2014. Below is a brief summary and video recording of the presentation. You can also download materials used during the presentation by clicking on the link(s) at the end of the article.
In this webinar, we explored a stock and flow structure to simulate population growth in GoldSim. In many applications (like population growth), there are inflows and outflows to intermediate stages (age groupings) of this structure. In these applications, a dynamic aging chain is used to model the stock and flow structure of the system where additionally the outflow rates of items from the system depend strongly on the age of items.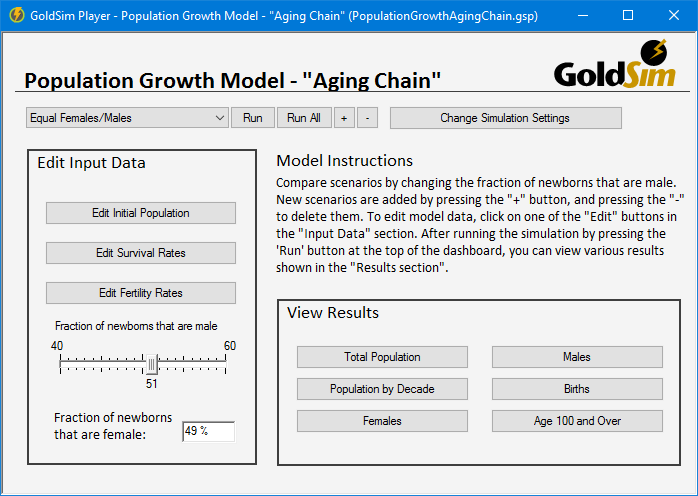 Using a realistic example model, we walked through the model logic starting at the fundamental level to help you learn to implement this method in your own project. This example shows how GoldSim can be used to model the dynamics of a population of individuals using Discrete Change elements which push values to Integrator elements. This Integrator array and discrete change push approach makes simulating a large number of age groups or cohorts much easier than representation of the individual cohorts or groups.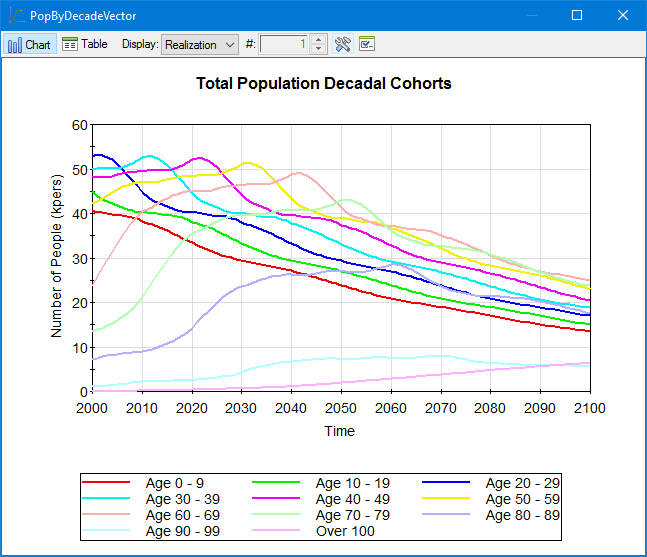 The material presented in this webinar is useful for other systems modeling applications such as
Growth of an organization
Promotion chains
Health systems
Urban dynamics
Housing models
Workforce planning.
Below is a video recording of the webinar presentation:
Download materials used during presentation: