This webinar was presented by Rick Kossik in May 2015. Below is a brief summary and video recording of the presentation. You can also download materials used during the presentation by clicking on the link(s) at the end of the article.
GoldSim can readily simulate the performance of complex projects, adding a dimension of realism that is not available with other project management software. By combining the flexibility of a general-purpose and highly-graphical probabilistic simulation framework with specialized features to support financial modeling and optimization, GoldSim is ideally suited as a high-level project planning tool for feasibility assessment and conceptual design phases.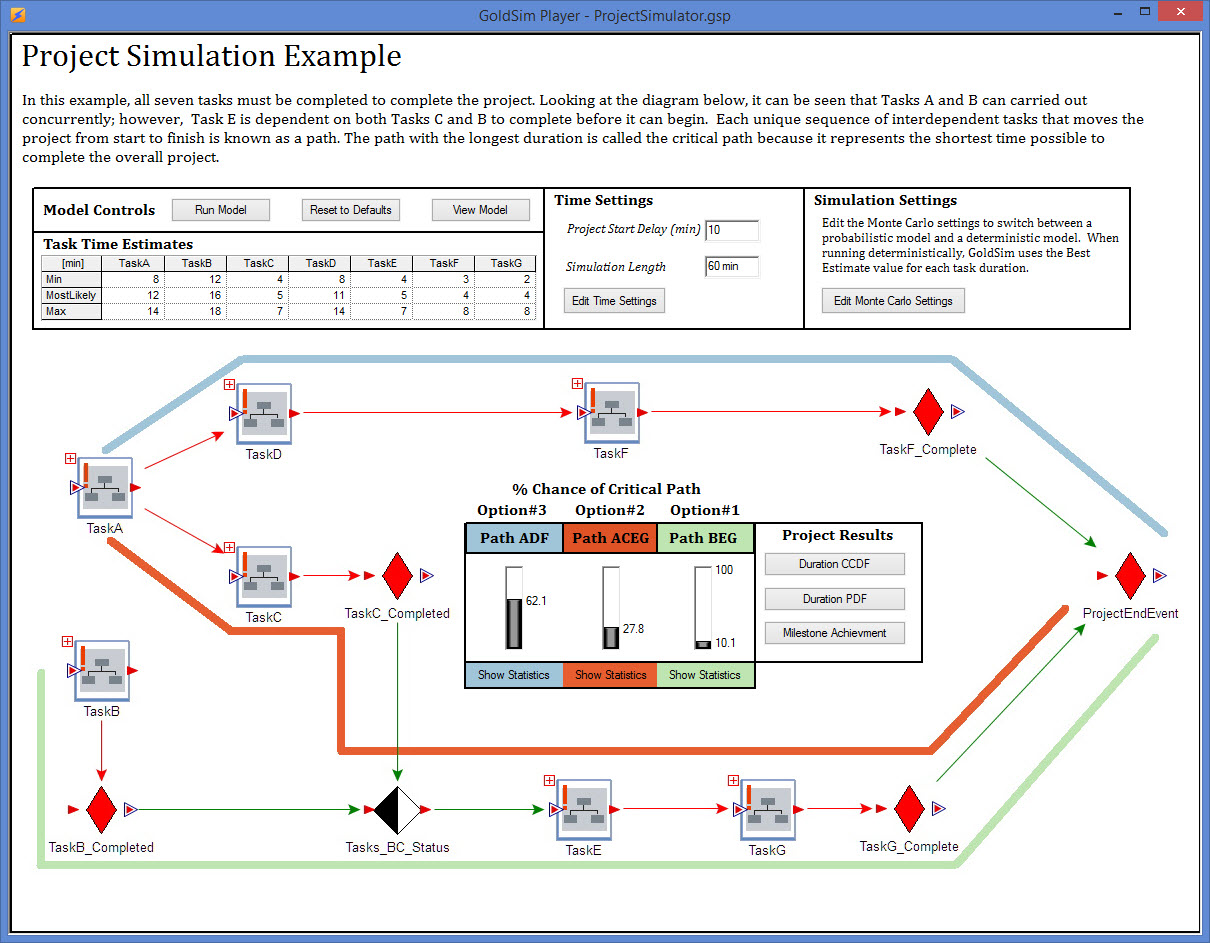 A webinar presented in 2015 discusses using conditional Containers to define tasks and activities, creating precedence conditions between actitivities, simulaing contingeny plans, incorporating uncertainty, and dynamically predicting cost, duration, and precedence requirements as a function of the changing project environment.
Download a video recording of this presentation
In this example seven tasks must be completed to complete a project. Conditional Containers are used to represent each activity (and the project as a whole). The model explicitly represents the uncertainty in each of the possible critical path durations by using the Beta PERT distribution defined by the three traditional PERT activity time estimates (the optimistic time estimate, the most likely or normal time estimate, and the pessimistic time estimate).
The model calculates the likelihood of each of the critical paths, plots the uncertainty in the project duration, and plots the project duration as a function of critical path.
Download an Example Model:
--This model requires GoldSim version 11.1 or later--