Calibration is the process of changing the parameters or coefficients of a model or functions within a model so that it will produce outputs consistent with measured values of the process being modeled. In this webinar, you will see the conclusion to the unanswered question of how we might go about calibrating the snowmelt model being demonstrated during the June webinar.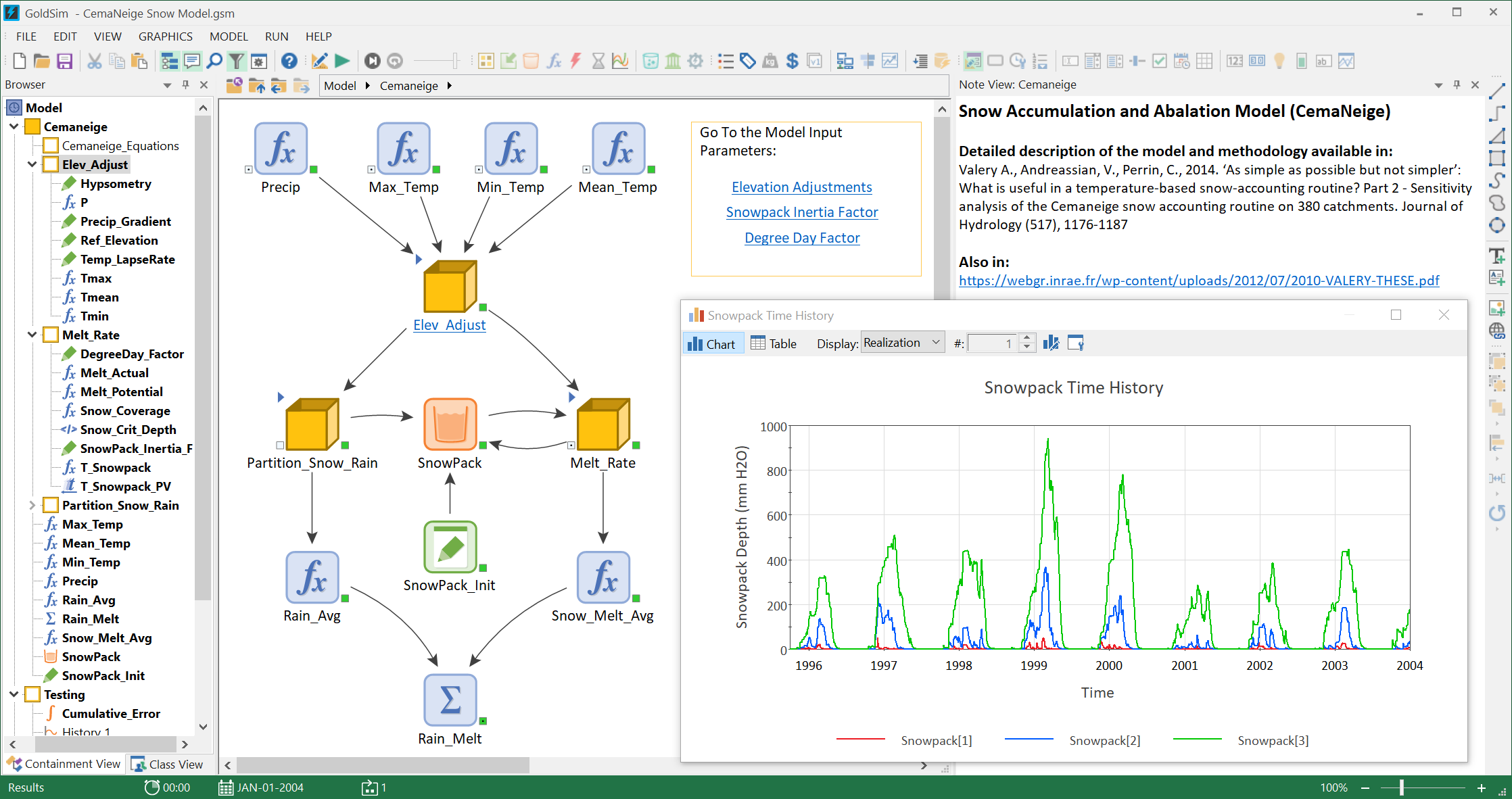 During this webinar, I will walk through an analysis by running a Sensitivity Analysis to inform us which parameters make good candidates for calibration. I will also use the Optimization feature to calibrate the model using an objective function that demonstrates a closeness of fit to observed records.
This is demonstrated using the GR4J Runoff and CemaNeige Snow model, which are referenced below.
Below is a video recording of the webinar presentation:
Download the example models used for this presentation: