GoldSim 12 uses an enhanced version of a Windows graphics rendering engine that significantly improves the way element icons, drawing objects, and images are displayed in your model and dashboards. In this webinar, I will show you how to best use the new rendering capabilities to efficiently improve the appearance of your models. The example below shows some custom icons that were used to replace the Container icon, comparing the old versions to that of GoldSim 12.
GoldSim 11.1 and earlier:

GoldSim 12:

Because GoldSim 11.1 (and earlier) could not render vector drawings well, images with transparent backgrounds (like company logos) did not look very good. You either had to use a raster image (with no transparent background), or a poor quality EMF. Now, with GoldSim 12, you can insert very nice looking images that scale well and have transparent background but are very small in file size.
GoldSim 11.1 and earlier (raster and vector type):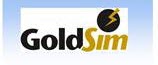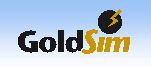 GoldSim 12:

There are some things you need to know to ensure that you make the best use of this new functionality. Join us for a demonstration of inserting and using images in GoldSim 12.
Below is a video recording of the webinar presentation:
Optionally, you can download the video file from here.